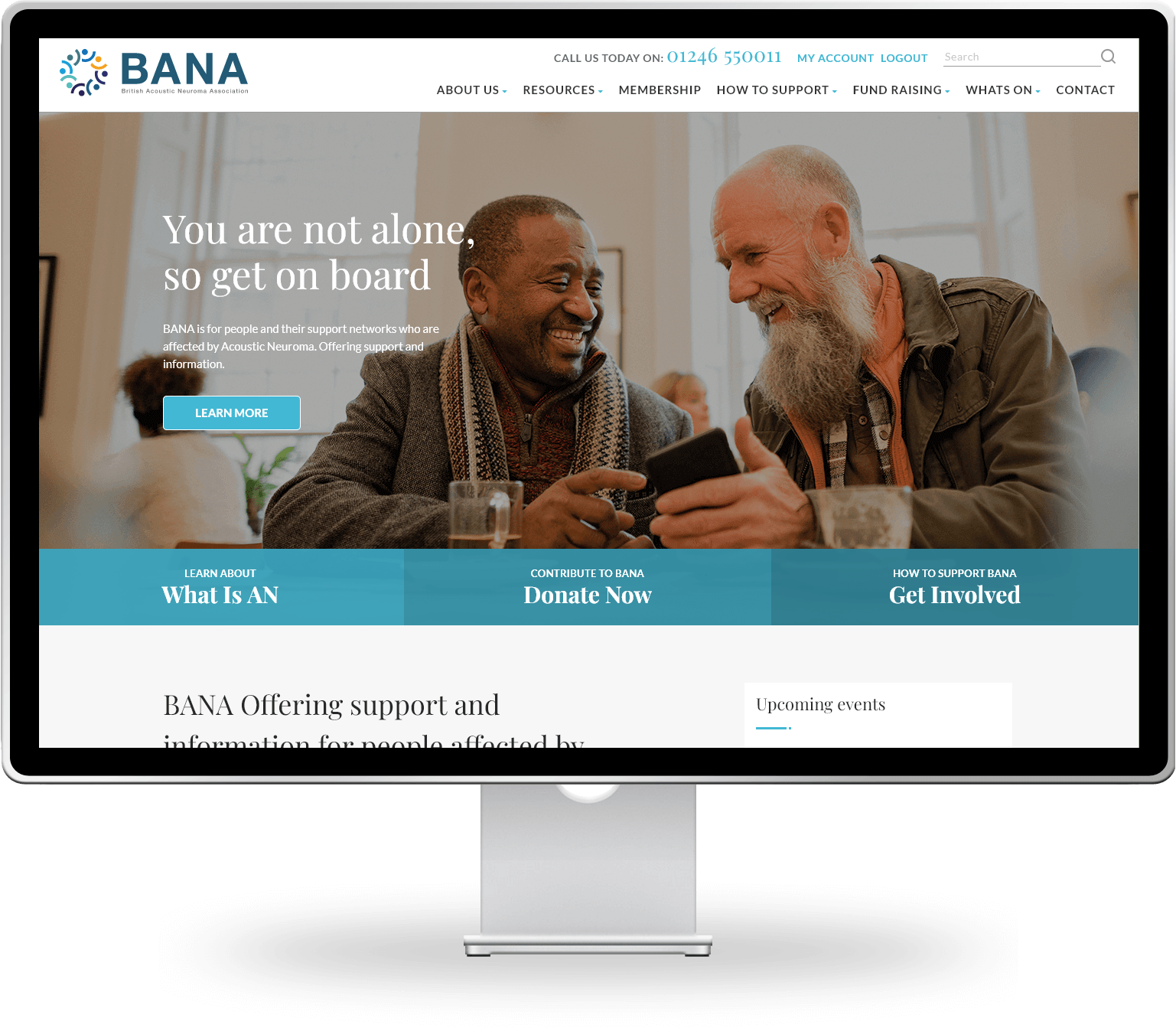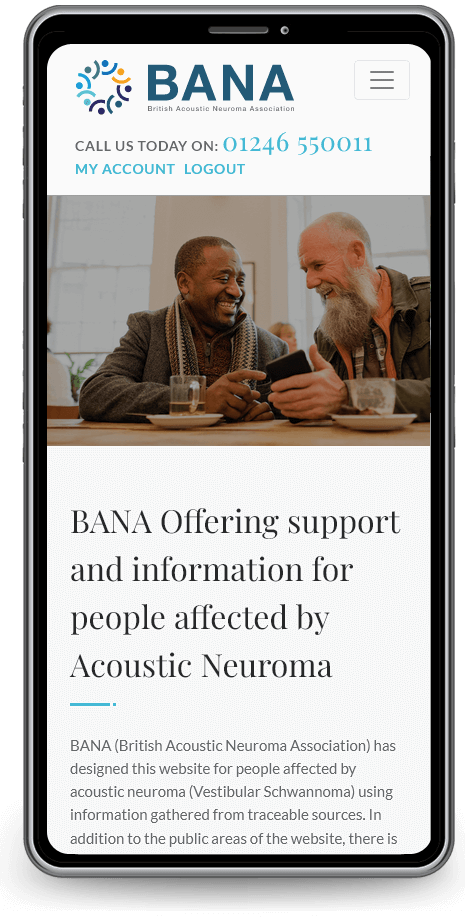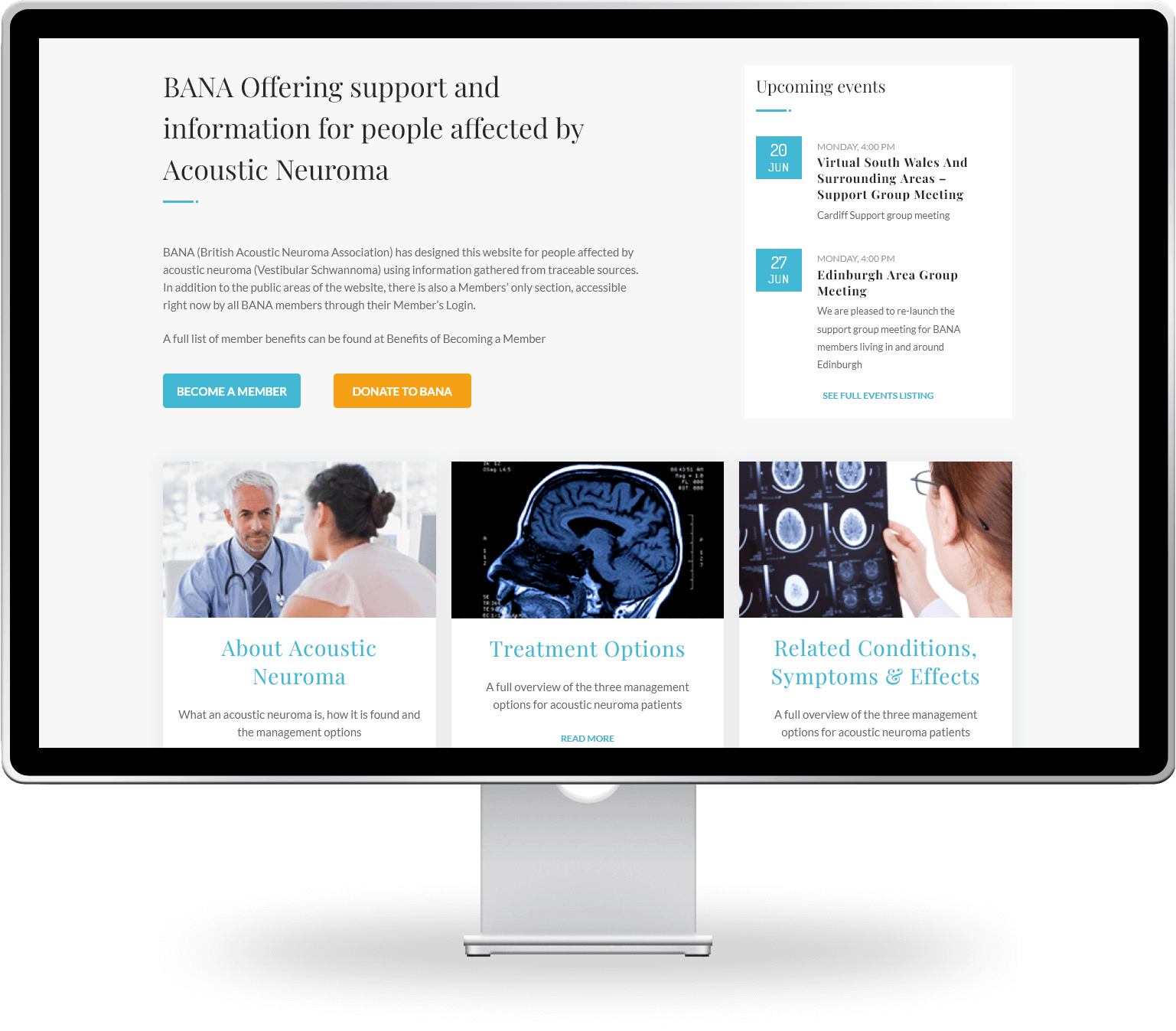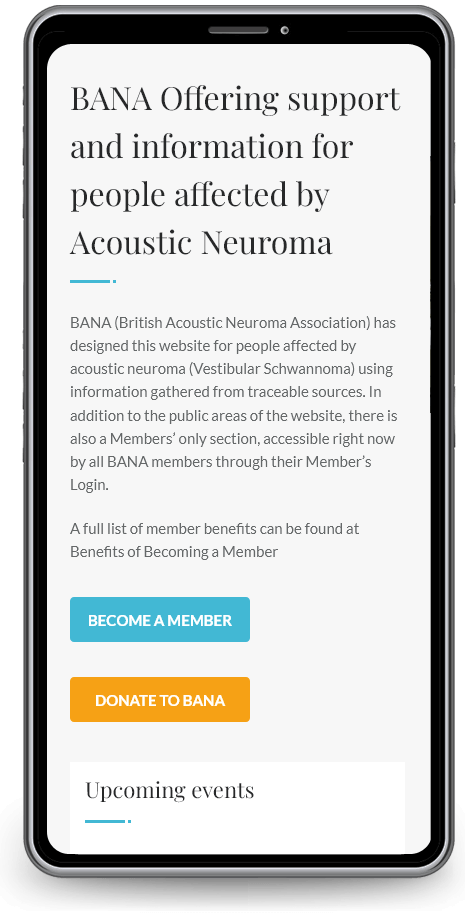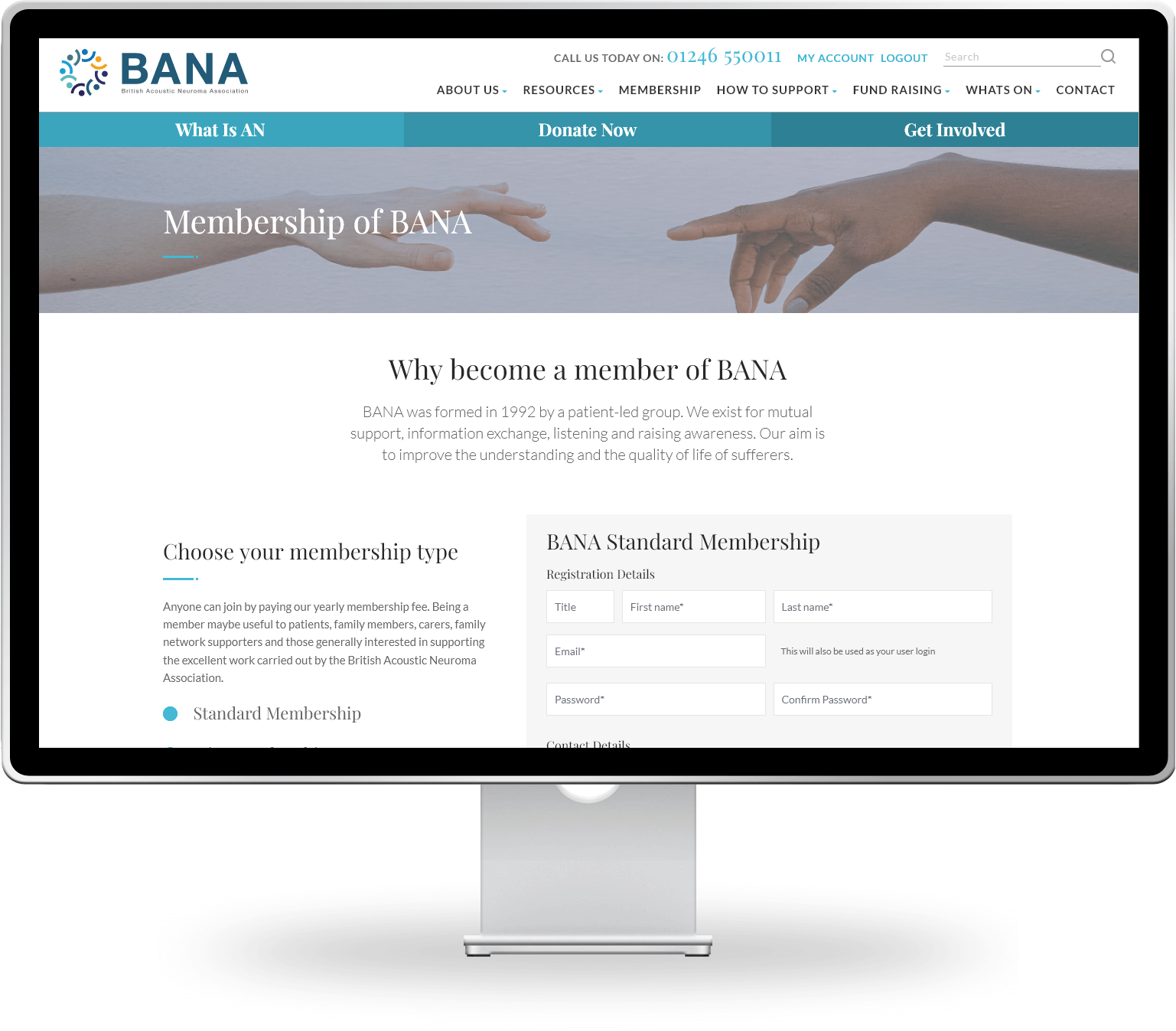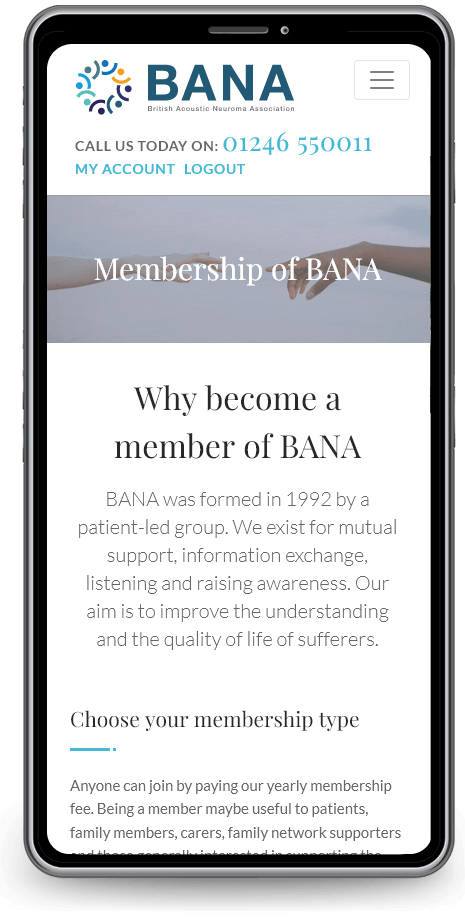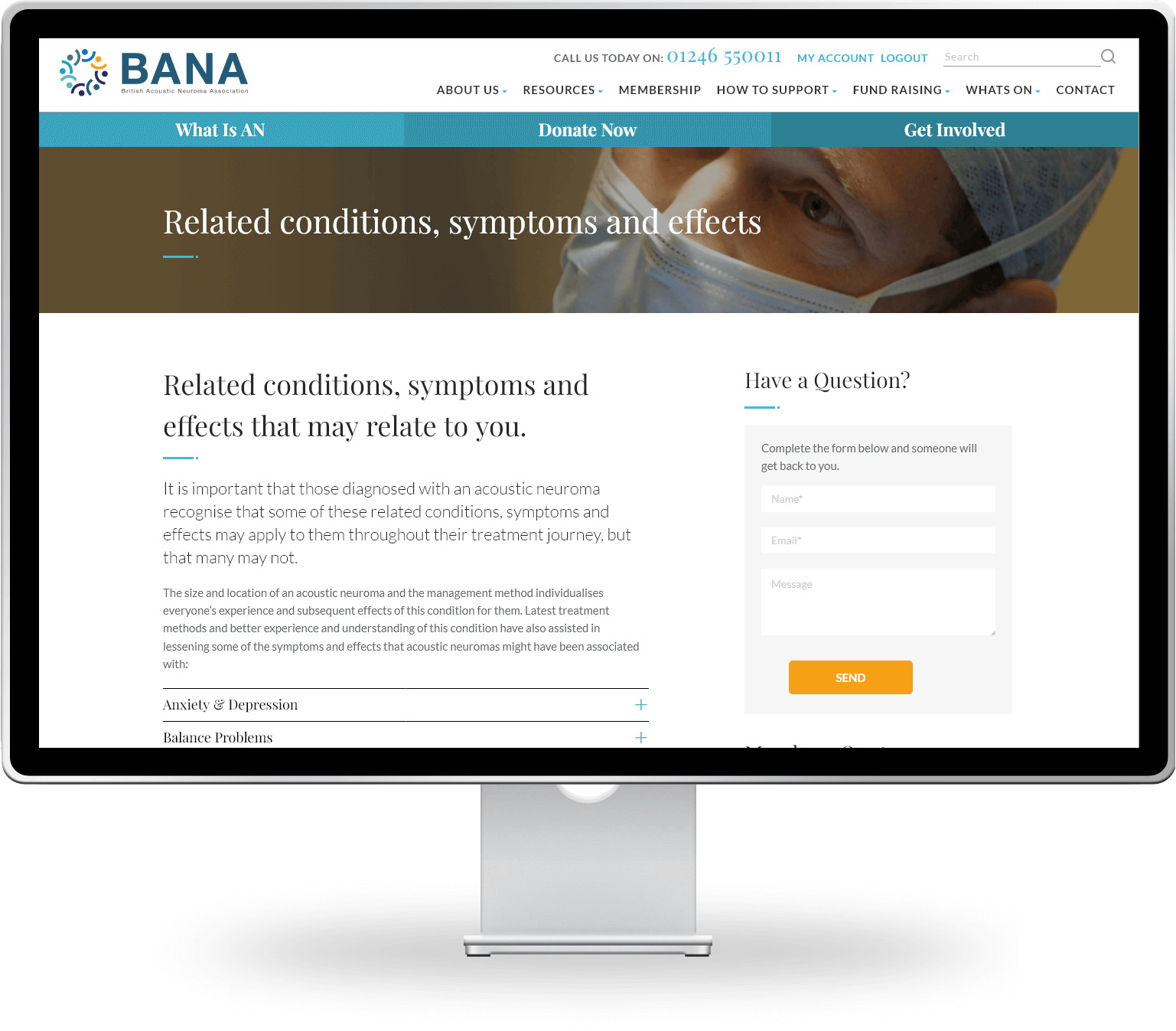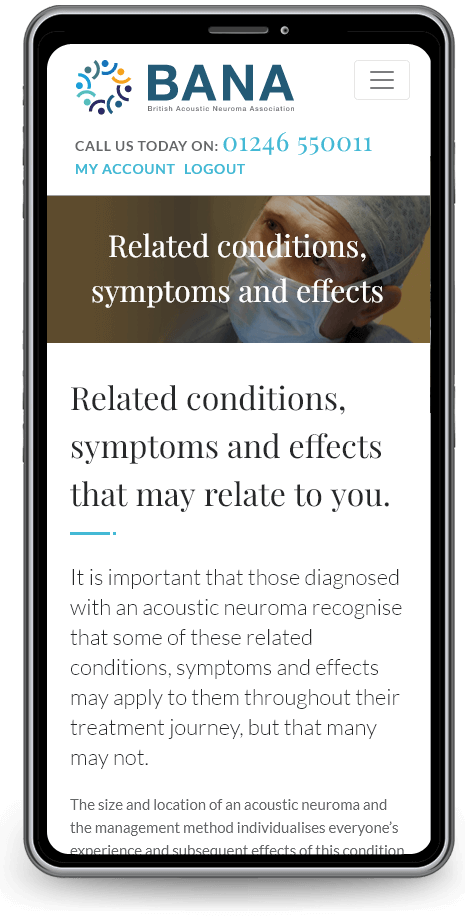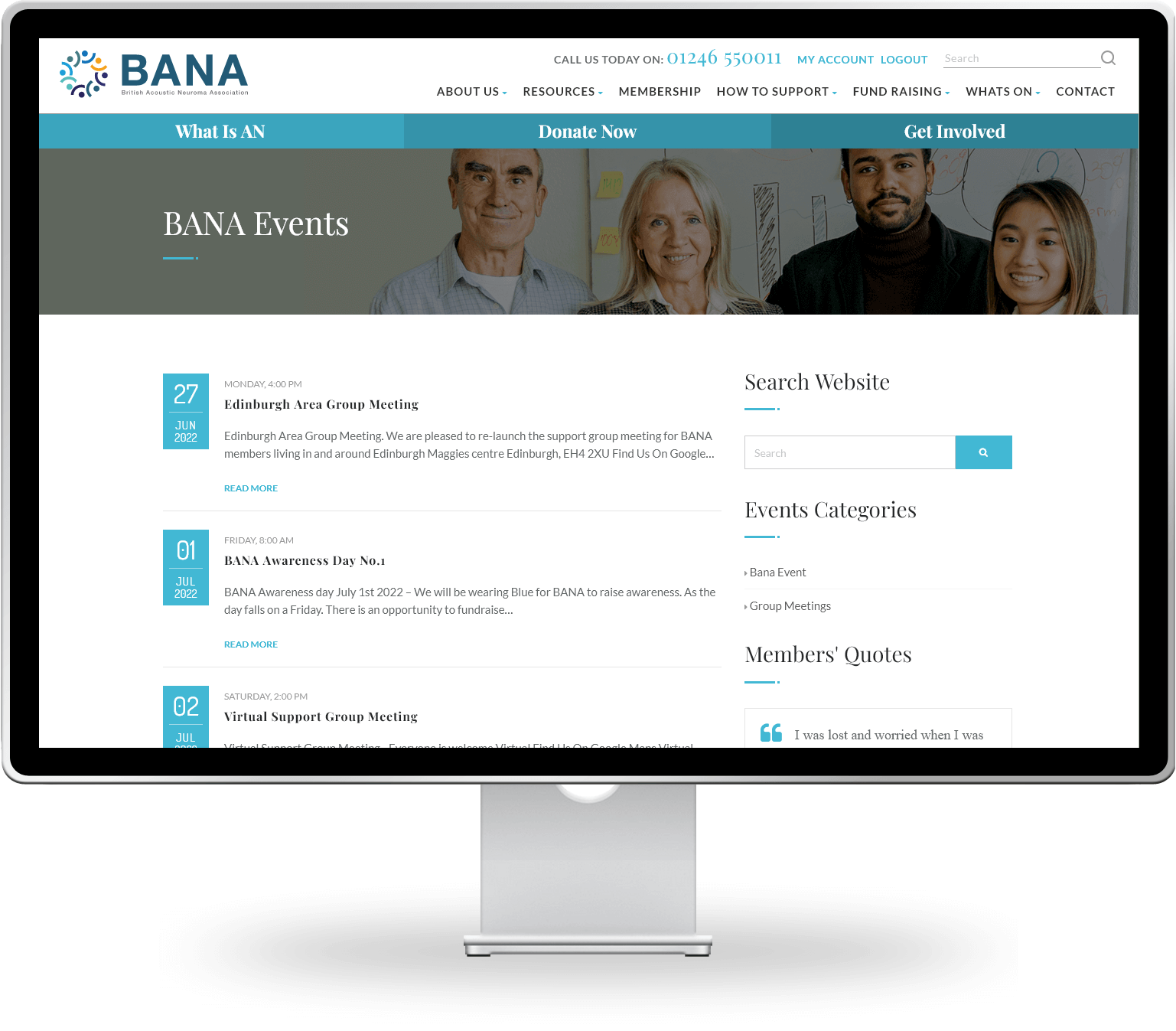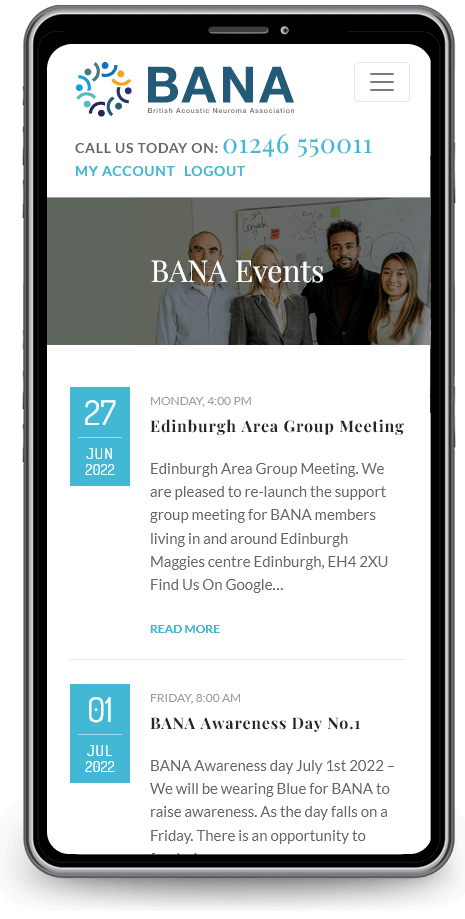 BANA (British Acoustic Neuroma Association) approached us to design and develop a website that would allow its members to register/login or make a donation. Once a user has registered and paid a small annual subscription they then have access to a wealth of information relating to Acoustic Neuroma, treatment and support materials.
Work included
Website design and development
Customised WordPress theme
Membership management
Members forum and management
Access to Acoustic Neuroma materials and information
Hospital locator, news and events
Support services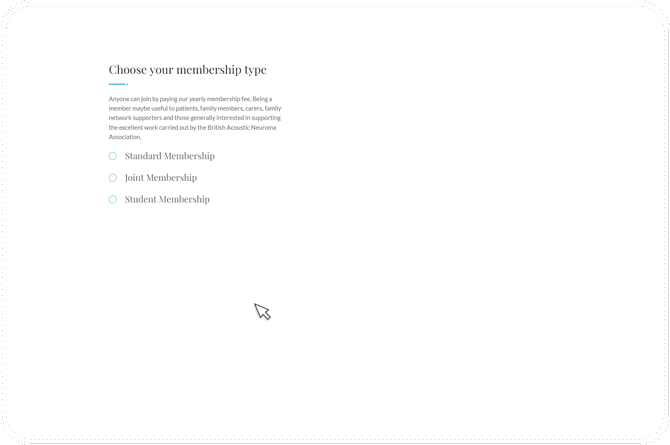 Membership Sign-up
The membership page allows the user to select the type of membership that suits them. It then displays the appropriate form on the right of the screen.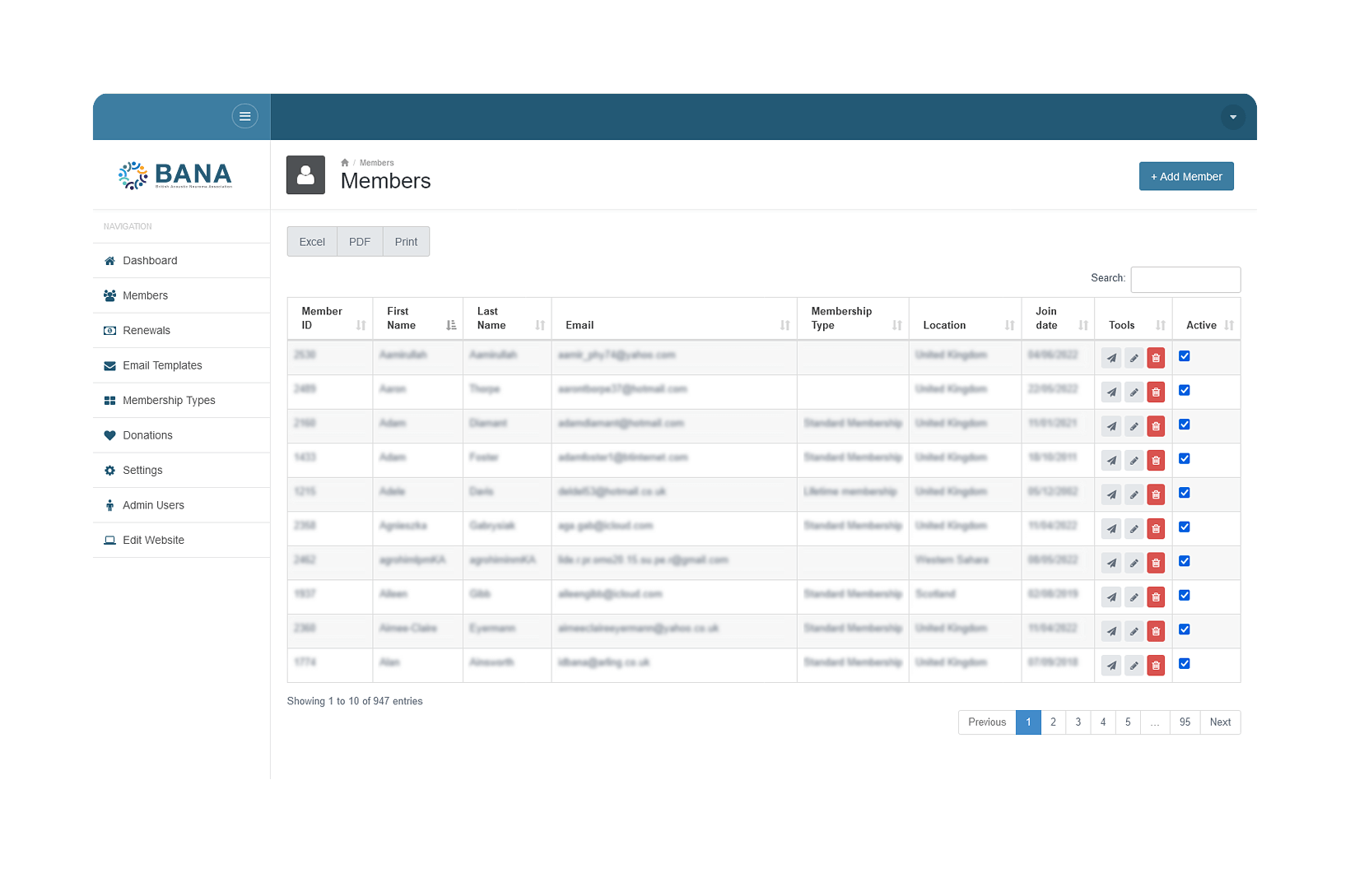 Membership Admin
The client had a bespoke members area built that allows them to manage their member's details, payments and subscription reminders. They can specify the text for the automatic emails that go out from the site and download reports.