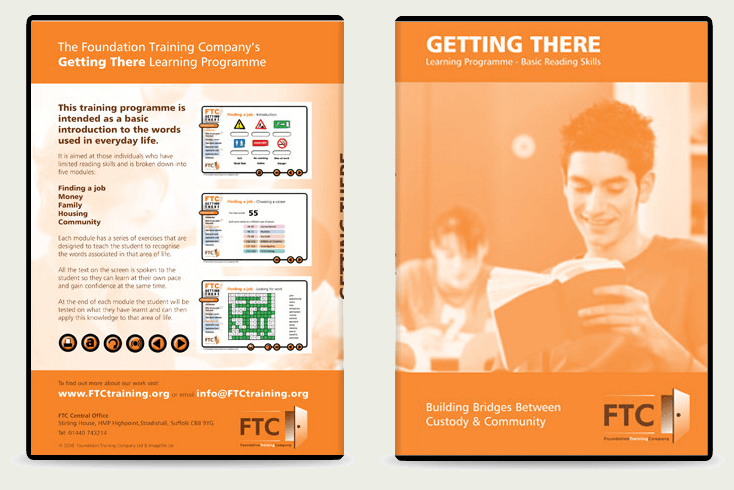 We worked closely with The Foundation Training Company over several years supporting the work they were doing with young offenders. Unfortunately, they closed in 2013 due to funding problems but we are still proud of the groundbreaking work we did with them, especially in regard to the learning programmes.
Work included
Writing, designing and developing e-learning programs
Website design and development
Branding
Marketing materials
Stationary materials and brochure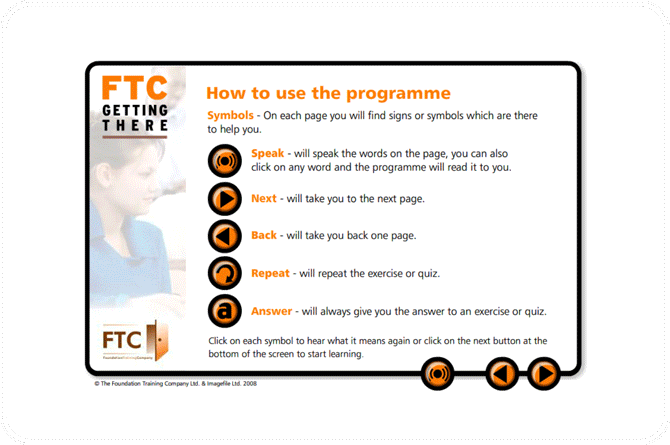 This training program was designed for adults that have reading difficulties. All of the text on the pages is read to the user and if they want to hear it again they simply click on the text or the repeat button. At the end of the program, the student should have enough skills to read and complete an application form.