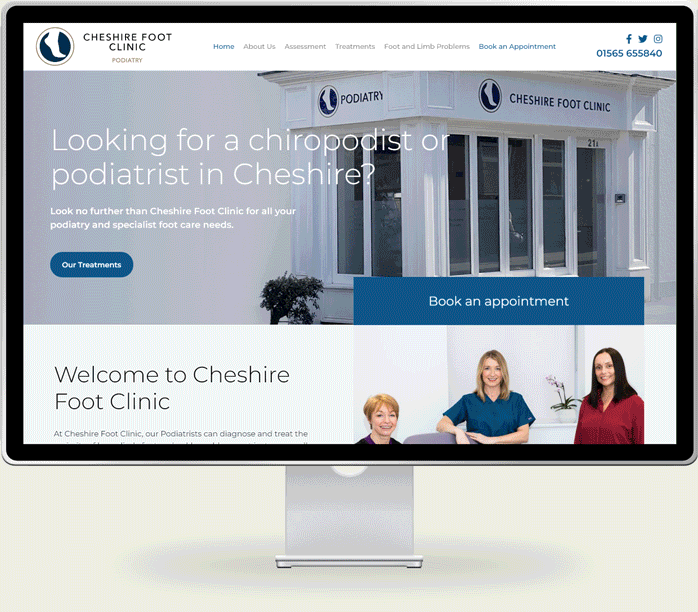 Imagefile works with large corporations as well as smaller local services, but whichever size of business we always work to give them the best result.
This website was aimed at optimising clients within the Cheshire area and encourages the user to book an appointment throughout the site.
Work included
Website Development
WordPress customised theme
PDF downloads and registration
Search engine enhancements
Project management and technical support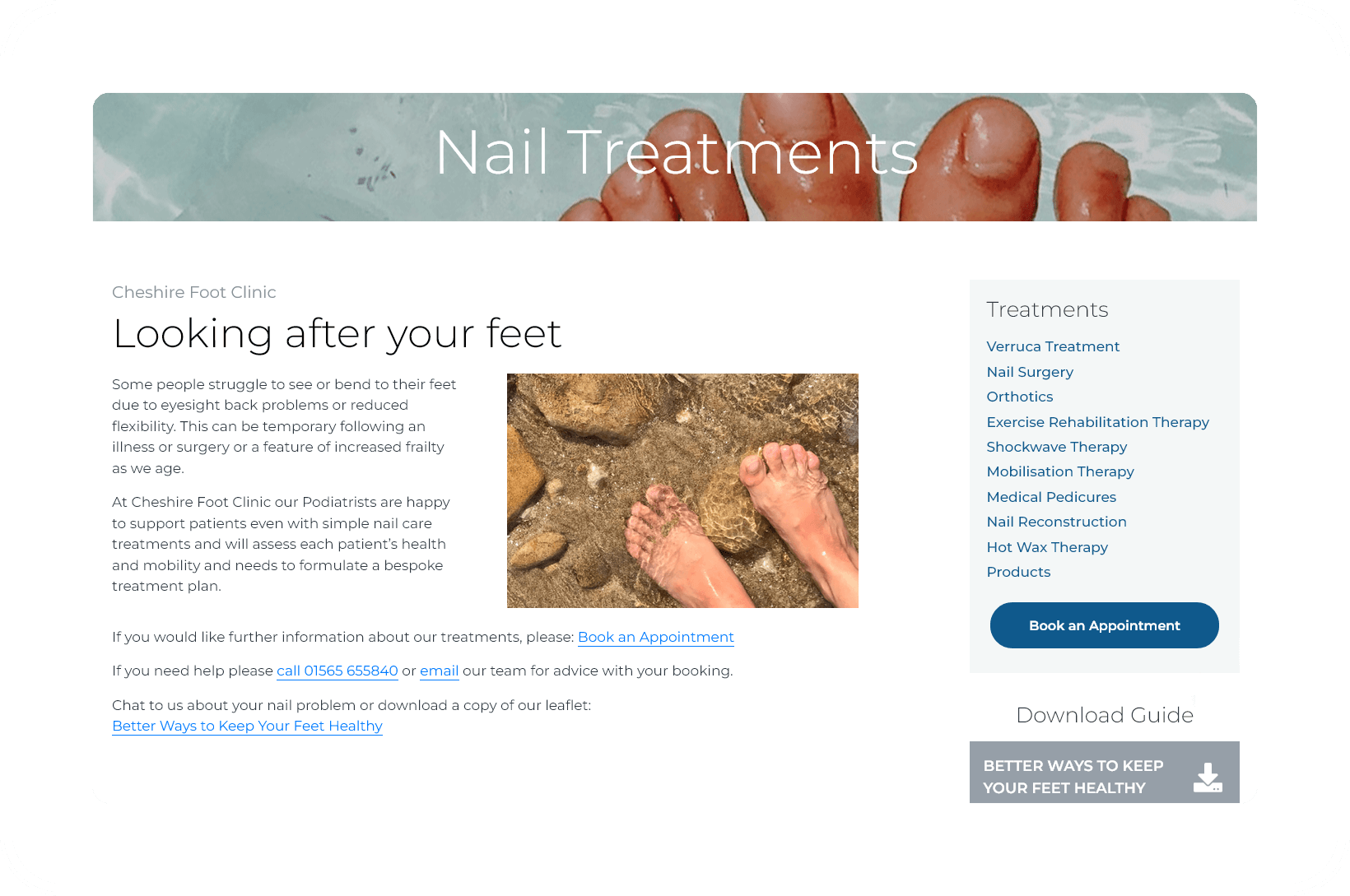 Most of the treatment pages give the user the option to download a related PDF document. We created customised code which allowed the client to upload the documents and assign them to different pages. The user also had to supply their emails address to receive the document.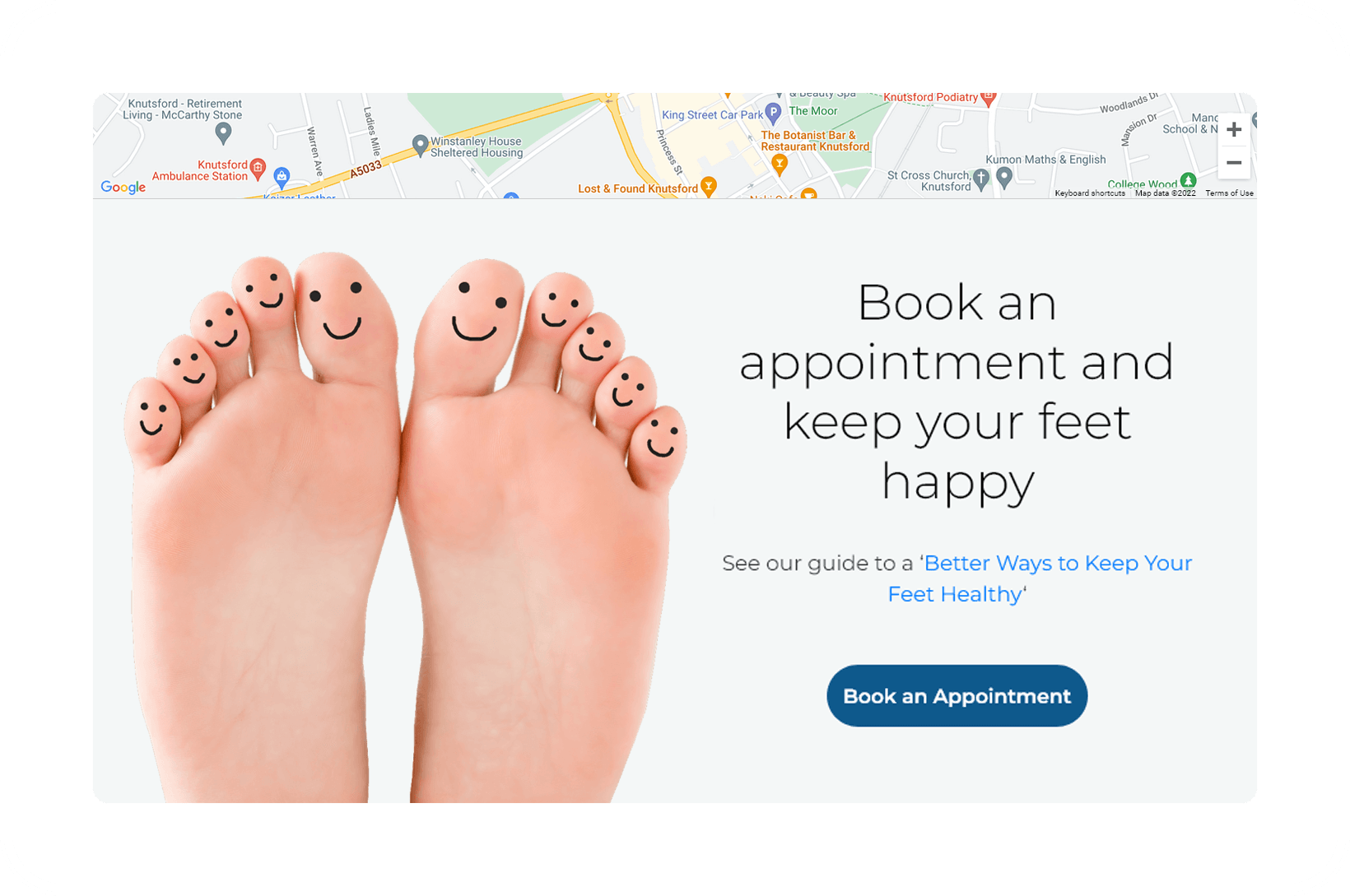 Throughout the website, we set clear calls to action along with using keywords and phrases to enhance the site's visibility with the search engines.